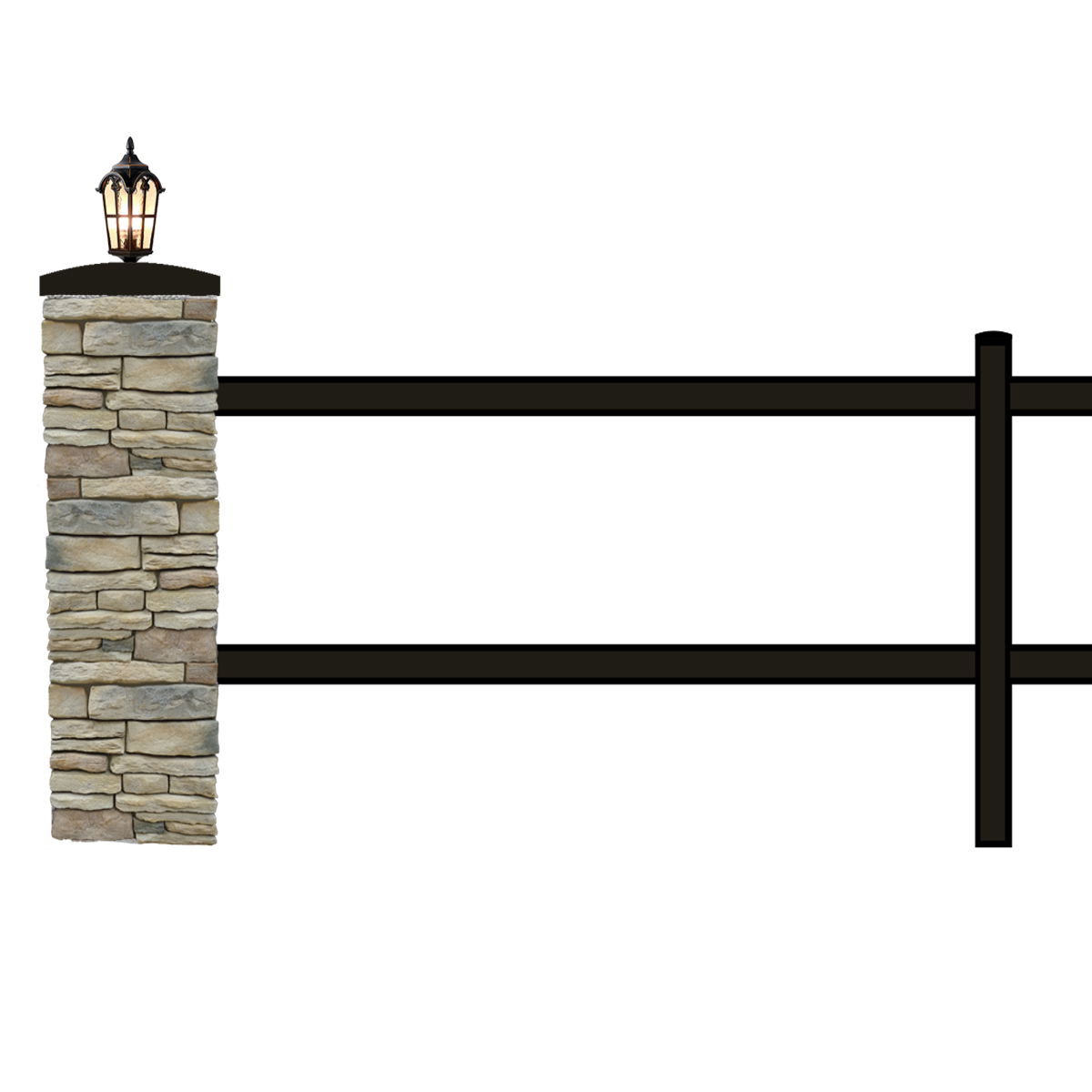 Design of how the front gate project was to look.


---
The board had spent a lot of time designing the look of the front gate. Blueprints and a diagram of the project were presented to the board. It was voted on and approved. Bowman would lead the construction of the stone pillars. Kevin would help wherever needed.
Facts are the stone is still up at the shop. Along with the block and materials to complete the job. The holes had been dug and prepped for the concrete pads.
They have since been removed and re-filled and a fence put up.
Bowman resigned from the board after receiving numerous threats after the past maintenance man resigned.
Bowman said in his resignation letter to the board, "After the treatment I have received, I will not be volunteering my time to LHV again." It seems that there should be someone that knows how to finish the project.
But then again, maybe not.